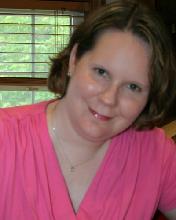 Terressa brings more than a decade of experience in bookkeeping, business and personal tax returns, financial reports and the preparation of valuations. She earned a Bachelor of Arts degree from the College of Wooster and, in preparing for the CPA exam, continued her education at Cuyahoga Community College and Baldwin Wallace University.
Terressa's relevant experience includes positions in both public accounting and private industry. Before joining the Schulte team, Terressa worked for two other public accounting firms. The firms specialized in accounting for doctors and dentists. There she worked on a full range of accounting functions and prepared business tax returns and financial statements. Terressa also began working on valuations and discovered she had a talent for business analysis.
Terressa's second stint in public accounting resulted in working with a more diverse clientele. She worked with multi-million dollar companies all the way down to local bars. She prepared personal tax returns, business tax returns, prepared financial statements and assisted clients by setting-up and training them on accounting software such as QuickBooks and Quicken.
She left public accounting to become the Accounting Manager for one of her large corporate clients; supervising accounts payable and accounts receivable while integrating the company computer system with the accounting system. She was responsbile for tax reporting and preparing internal financial statements.
Her prior success in public accounting resulted in her joining the trust tax department at a well known regional bank. There she prepared personal tax returns for the bank's more prominent clientele. During 2010, in the height of the financial metldown, her employer was acquired by a large national bank and Terressa joined Schulte & Company. She continues her work on a variety of accounting and tax assignments and regularly works on business valuations.
Terressa is a CVA, an affiliate member of the Ohio Society of CPAs and a member of the National Association of Certified Valuators and Analysts. She is also a member of the networking group BNI. She enjoys volunteering at a nursing home, reading, dancing and spending time with her family. She resides in North Olmsted, Ohio.