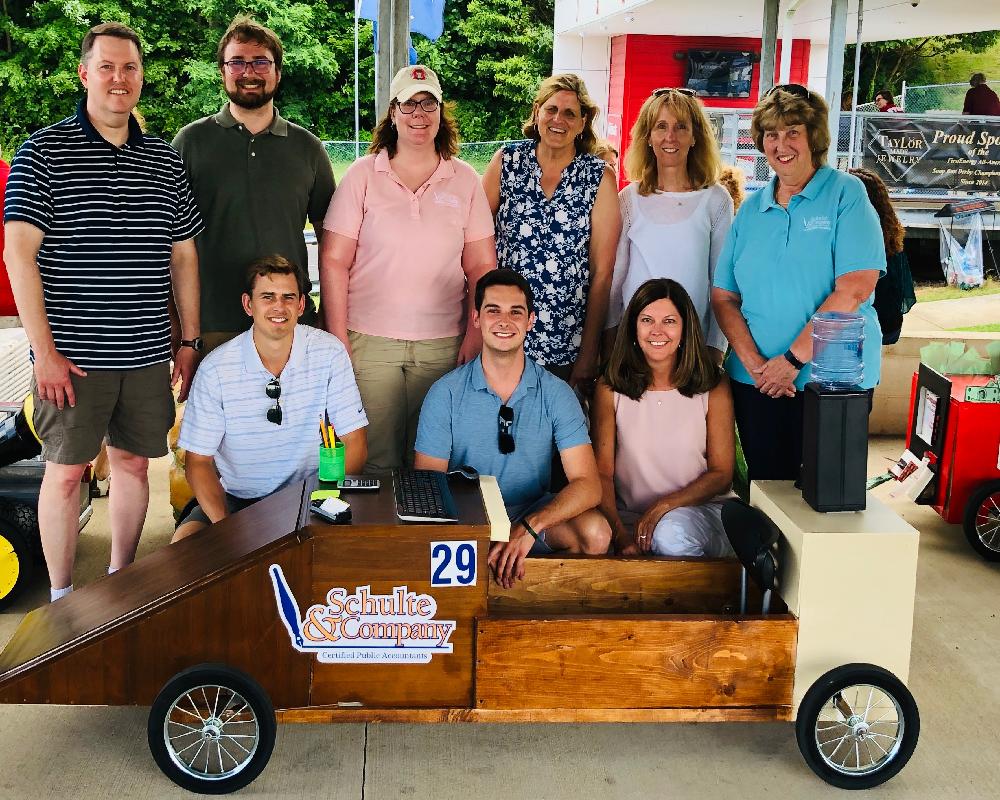 Our team competed for the second consecutive year in the Corporate Derby Challenge on a warm July day at Derby Downs, home of the International Soap Box Derby. Good teamwork resulted in an award for Most Professional car. Take a look at the photo and I think you will see how the award fit us perfectly. We had a great time at the track, tailgating and cheering our car down the hill.
Big thanks for the great teamwork from Top Driver - Ben, Engineers – Kevin, Colin and Ben, Transportation – Alex, Designers – Linda, Terressa, Sophie, Tracy, Beth, Laura.
This was a great opportunity to enhance our local community by supporting the Akron based non-profit International Soap Box Derby with our participation and sponsorship.